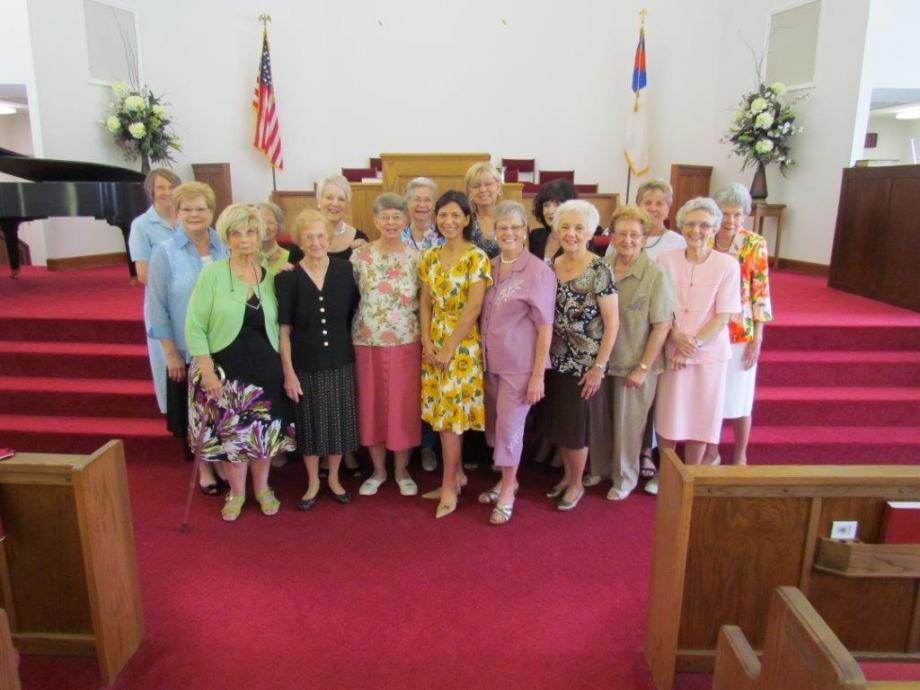 LOGOS (Ladies of Grace Offering Service) is our women's ministry arm, established with our primary objective of service in the name of Jesus. To achieve this objective, LOGOS offers service to Grace Church, to the community, and to the denomination. All women members of Grace are a part of LOGOS and are encouraged to participate in all activities.
Each year leaders—Chairman, Co-chairman, Treasurer, and others as needed--are elected from the membership to provide for the ongoing ministries and activities. Currently the elected leaders are Peggy Scruggs, Chairman; Linda Gibson, Co-chair; and Carolyn Blount, Treasurer. Appointed to serve in other ways are Raye Wooley and Helen Bland, Mercy Ministries; and Carolyn Rowe, Nursery Coordinator.
LOGOS SERVICE
To Our Church
Weekly Prayer Group to pray for church—Thursdays at 1:30 p.m.
Each Sunday providing flowers for sanctuary
Monthly Bible study for women held usually the 1st Saturday of the month at 11:00 a.m.
in the Fellowship Hall (Beg. July 11 we begin With My Whole Heart - based on Ps. 119)
Maintaining and staffing nursery for small children
Providing meals for families on days of funerals
Active Prayer Chain to mobilize women and families to pray in times of urgent need
Hosting receptions, desserts, etc. for special occasions
Sending birthday, encouragement, and get well cards to members and others as needed
To Our Community
Monthly birthday party for residents and staff at Madison Health and Rehab Center
Hosting lunch following Community Holy Week Service the Monday before Easter
Participating in reading the Bible in the downtown park preceding the National Day of Prayer
Collecting toys and food for Salvation Army at Christmas
Participating in A Women's Pregnancy Center (AWPC) Walk for Life each Spring
Promoting and attending AWPC Banquet each fall
"Baby Shower" for AWPC
To The Presbyterian Church in America
Budgeted donations to committees and ministries
Participation in annual LOVE Gift Offering
Participation in Gulf Coast Presbytery women's retreats and rallies
Peggy Scruggs

, LOGOS Chairwoman
Phone:
(850) 973-8443
Address:
437 SW Macon Street
Madison, FL 32340